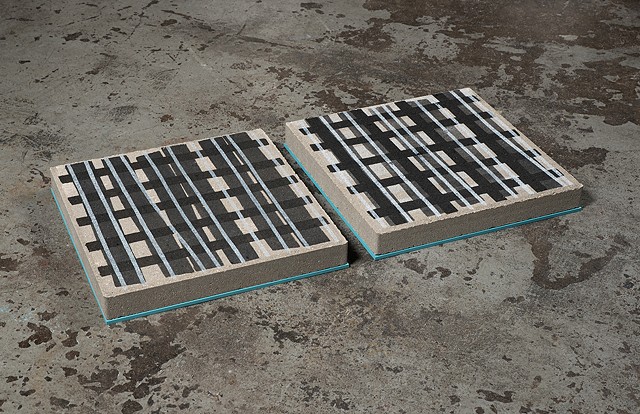 Paige Williams
Currently the Academic Dean at the Art Academy of Cincinnati, she exhibits locally, nationally and internationally including exhibitions in Germany, the Ukraine, Chicago, Philadelphia, Los Angeles and New York. She has been selected as an Artist in Residence at the Millay Colony for the Arts in New York, The University of Alaska in Anchorage, The Neu Rathaus Gallery in Munich, Germany and The Vermont Studio Center. Grants include an Ohio Arts Council Individual Excellence Award and a Summerfair Award to Individual Artists.
About the Work
By utilizing dichotomous materials my work explores contradictory extremes such as perfect/flawed, vulnerable/resilient, constant/irregular. Transitory materials hover over impenetrable surfaces. Silver is a catalyst; a transition metal. It foils our perceptions and impedes logic; it is transient, ephemeral and potentially fleeting.
The grid, though varied in form, is a recognizable constant throughout the work, attempting to embrace and perhaps even celebrate a deviation from systems and precision. A tendency towards order and perfection thwarted by our shortcomings. I am greatly intrigued by that which makes us human: varied degrees of elegance, awkwardness, clumsiness and grace.